Relieving Sumanben's pain
Sumanben was a healthy forty-nine-year-old woman when she first noticed a growth in her mouth. Over time, the growth increased in size and became quite uncomfortable while chewing and speaking. She was worried and frustrated because she did not understand exactly what it was. When she went to a local clinic to get it checked, the physician identified the growth incorrectly as oral cancer. He advised Sumanben to go to a faraway hospital in a bigger city better equipped to treat oral cancer.
Thankfully, someone in her village who had visited the dental clinic at Vanbandhu Arogya Dham recommended her to come and get it checked by our dentist. Dr. Zeel Patel examined Sumanben at the clinic and immediately sent the photographs of the growth to Dr. Ashok Patel, founder of Kantilal J. Patel Charitable Trust, in the United States of America. The condition was diagnosed as a noncancerous growth called fibroma.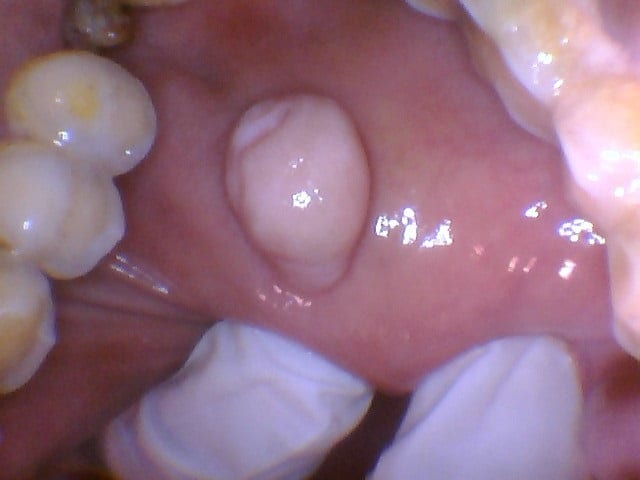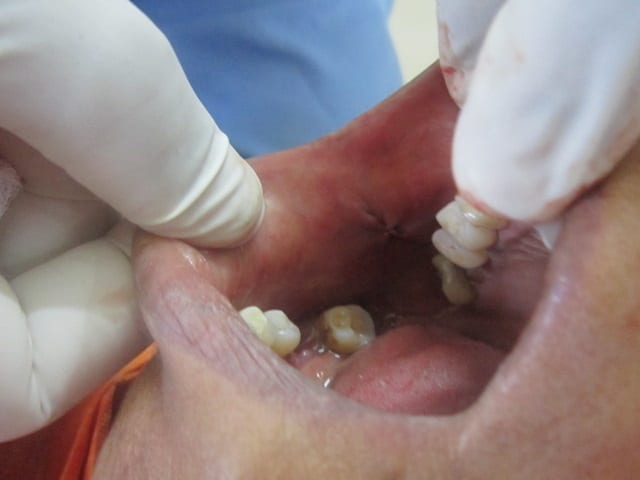 Sumanben and her family were hesitant at first, the cost of the procedure would have been impossible for them to afford. Dr. Ashok Patel covered the cost of the simple procedure through the foundation and he removed the fibroma during his visit to India through a simple surgical procedure using only local anesthesia. Follow-up examinations revealed complete healing of the surgical site. Sumanben is now fully recovered and is able to enjoy her life pain and stress free.