A Better Smile for Sunil Choudhary
Sunil, an 18-year-old boy, visited the medical camp organized at Vanbandhu Arogya Dham during December 15-20, 2016. He lives in a small remote village of Umarkui in Vansda province of Valsad District, about 56 kilometers, from our project site in Ahwa, Dang. Sunil and a social worker came looking for some help as the boy had not been able to open his mouth very much. He fell from a tree when he was 6 years old and hit his chin pretty hard.
Upon clinical examination, Sunil presented with Trismus, inability to open the mouth, with only a maximum mouth opening of 4mm and an underdeveloped chin. Necessary information about Sunil's condition was provided to the social worker by Dr. Ashok Patel and the need for corrective surgery was stressed.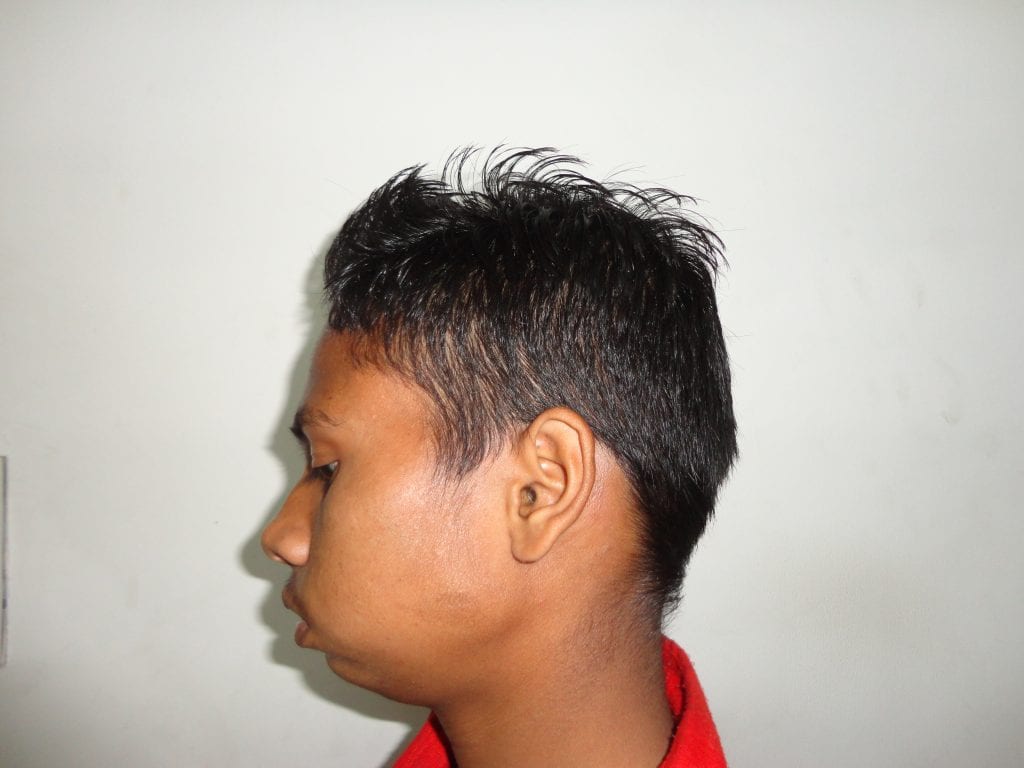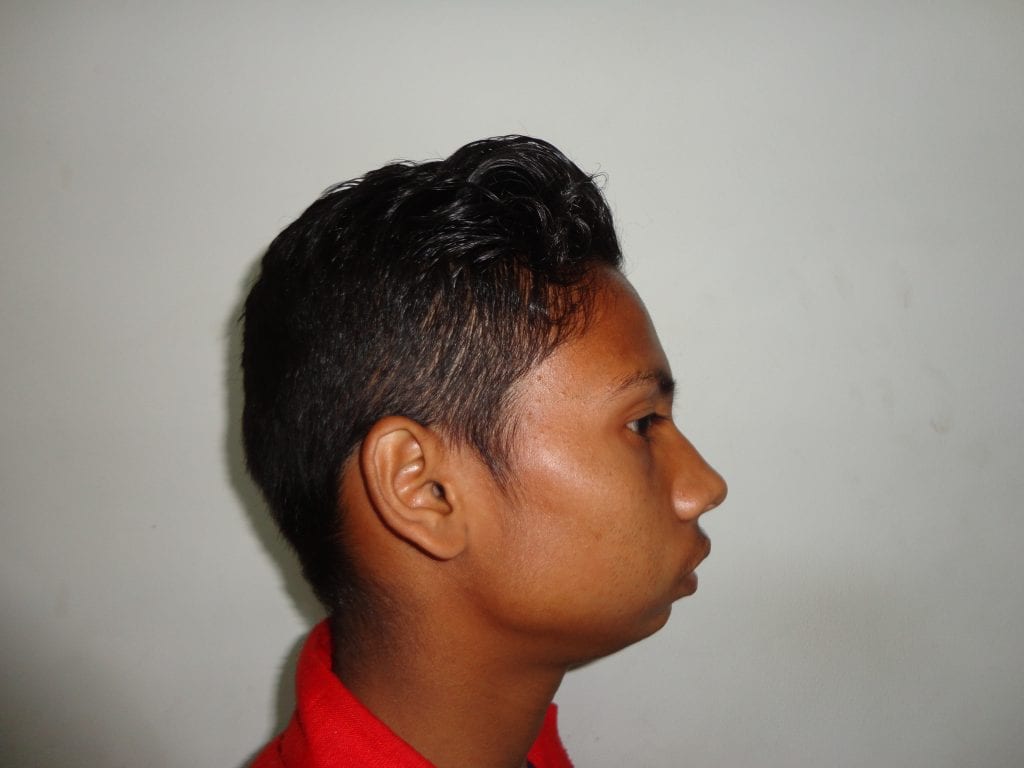 It was evident from Sunil's condition that no one had given him the right advice and taken responsibility to provide him the much-needed guidance and care he desperately needed. Thus, he was not able to chew any solid food for almost 12 years while living with a disfigured and disproportionate face.
Dr. Nehal Patel, an efficient young Oral and Maxillofacial Surgeon practicing in the big city of Surat, and a good friend of Dr. Ashok Patel, was contacted to plan the surgical procedure for Sunil. He had successfully closed a cleft palate of a 12-year-old female tribal girl from Dang, who had come for an evaluation on February 14, 2016 at the VAD medical camp, where he showed his excellent surgical skills.
Sunil was transported to KP Sanghvi Hospital, a charitable hospital in the heart of Surat, where Dr. Nehal Patel has been performing Oral and Maxillofacial surgeries for quite some time. Necessary arrangements for transportation and other needs were provided by Kantilal J Patel Charitable Trust. All necessary laboratory investigations were carried out while Condylectomy surgery of the left condyle was successfully performed by Dr. Nehal Patel on December 30, 2016.
Sunil tolerated the procedure very well. He was delighted to open his mouth almost 40mm from 4mm after almost 12 years. He was kept at the hospital for follow up care before being discharged after three days. All postsurgical follow up care was provided to Sunil by VAD employed dentist, Dr. Jay Gohil.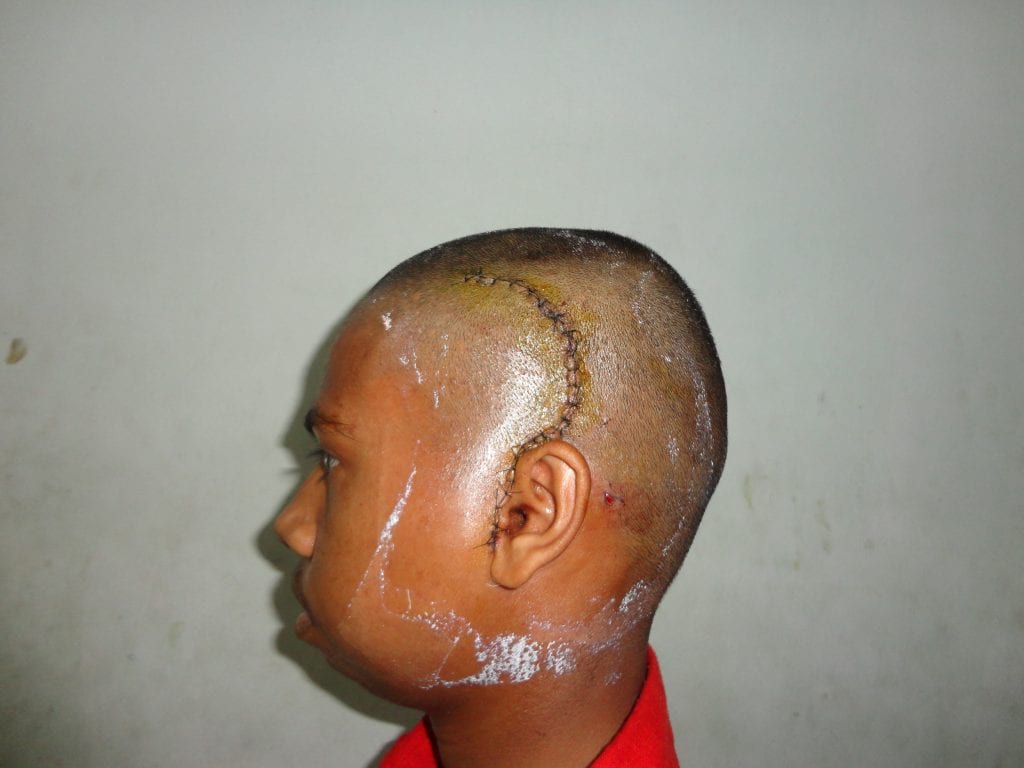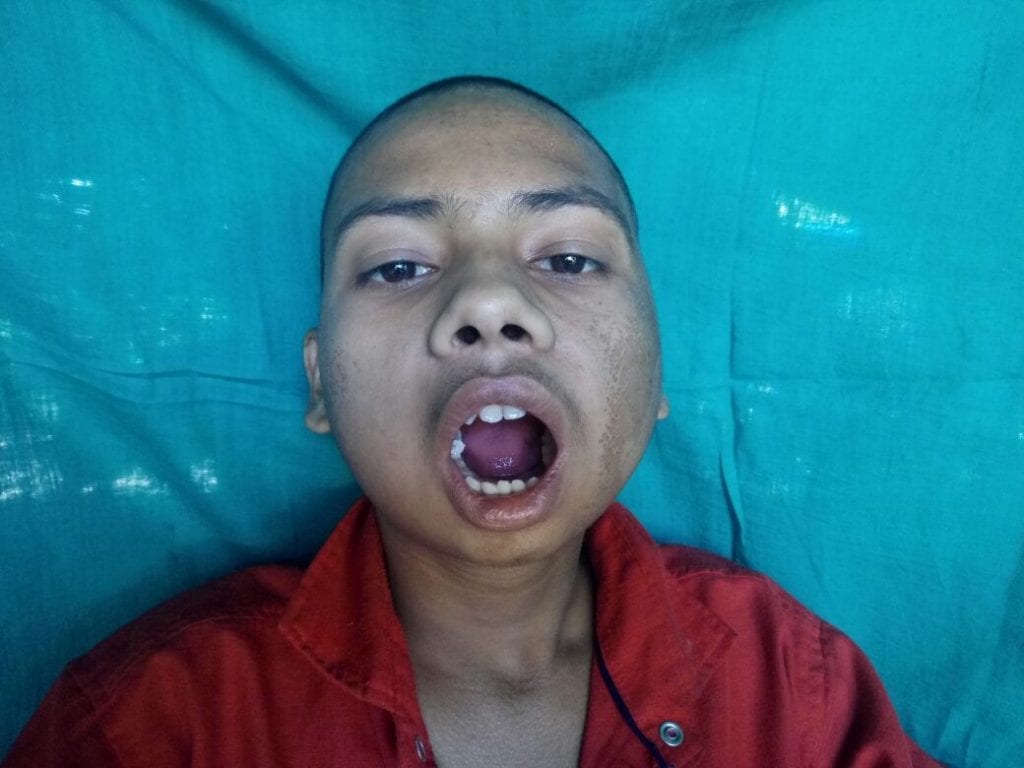 Sunil can successfully open his mouth up to 40mm and is very comfortable eating solid food since having the procedure.