Strength to stand on his own - Sunil Pawar
A 10-year-old boy, Sunil Pawar, was brought to the medical camp at our project site by his relatives in December 2018. Dr. Daniel Olsen, one of the members of the NSU, Florida, USA, medical team, attended Sunil. He had an advanced form of gangrene in his right foot; the result of a vehicle accident, that was never properly treated. Dr. Olsen strongly recommended emergency amputation surgery to save his life. It was quite evident from the physical state that Sunil was brought in, that he would perish from septicemia and other complications without the emergency surgery.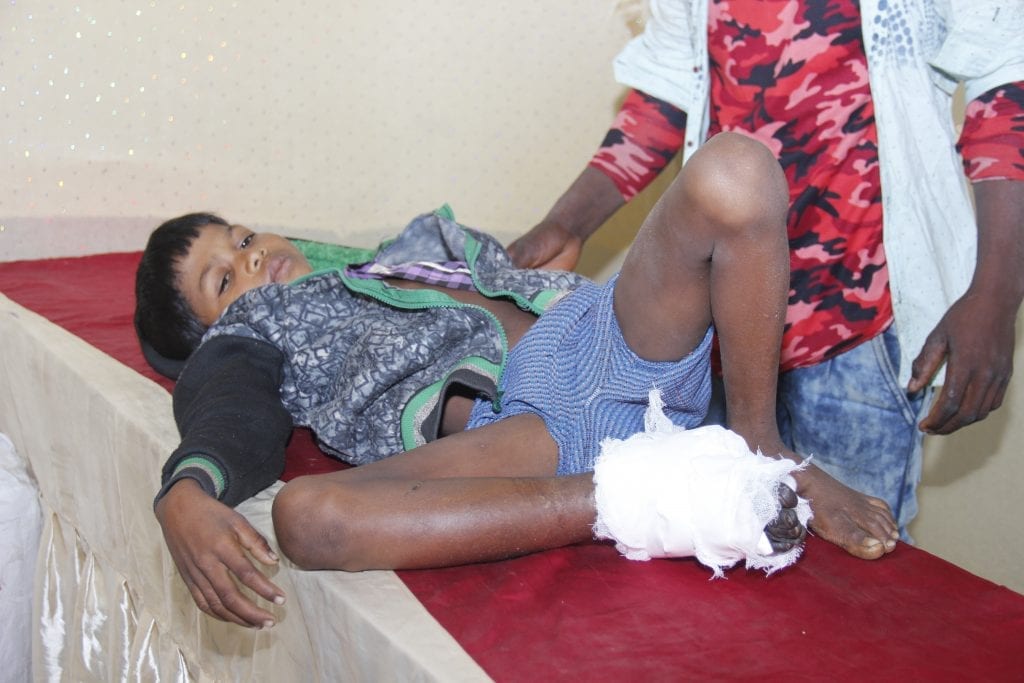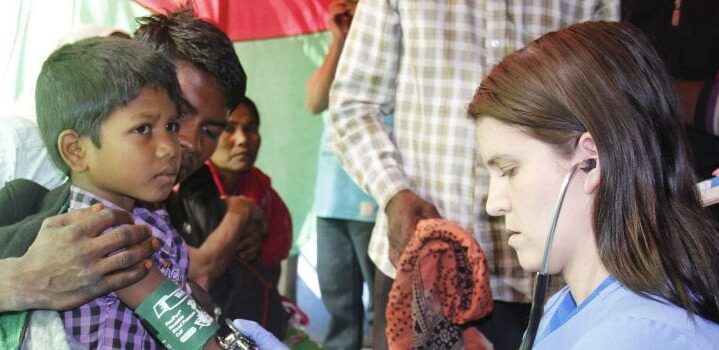 The team of Dr. Olsen, Dr. Nirali Patel (one of the trustees of KJP Charitable Trust) and a medical student from NSU, Florida, escorted Sunil and his relatives to a community hospital, approximately 1.5 hours away, in the town of Bardoli. Emergency amputation surgery was performed with the cooperation of the hospital surgeon, Dr. Jainil Parmar, on December 12, 2018.
Sunil handled the surgery very well and was kept in the hospital for an extended period for close follow up examinations and frequent dressing changes. His home is almost 2.5 hours away in the remote village of Burthadi, Dang. Sunil was provided crutches by our Trust upon his discharge from the hospital so that he would be able to continue going to school and perform everyday activities without extra assistance.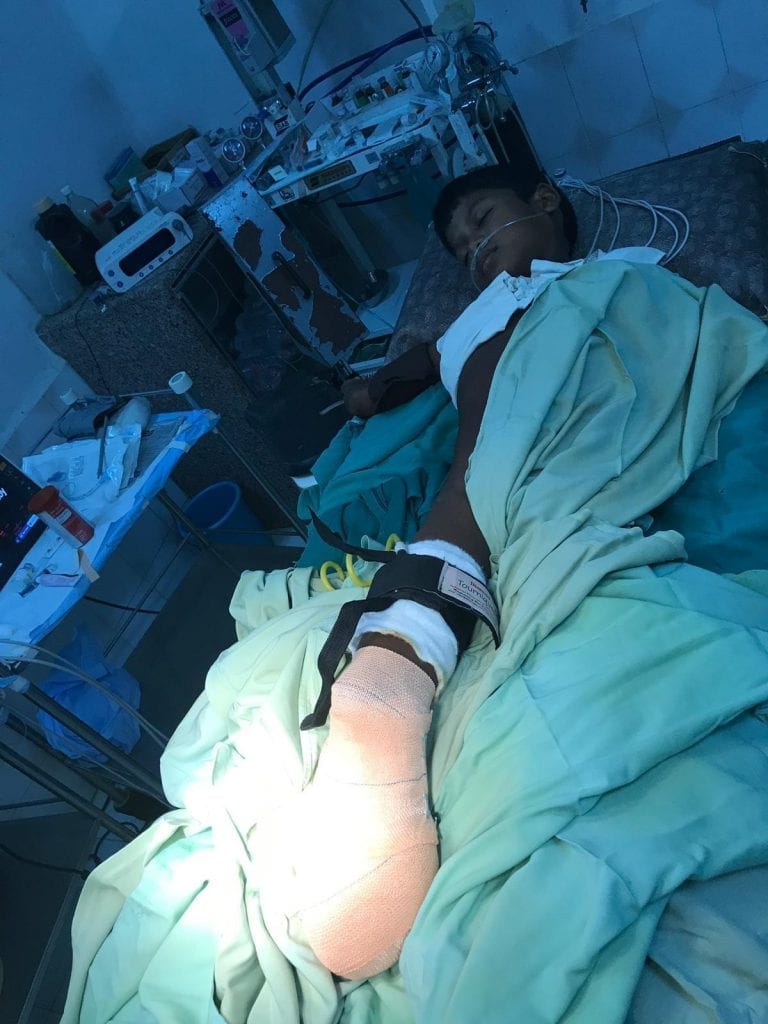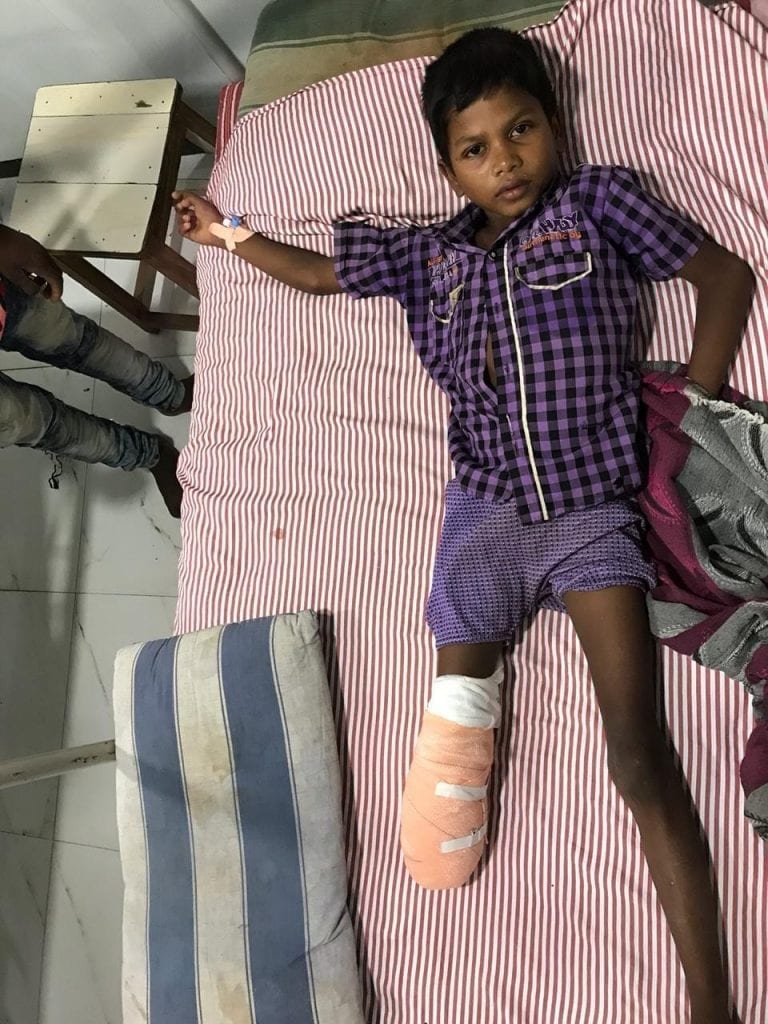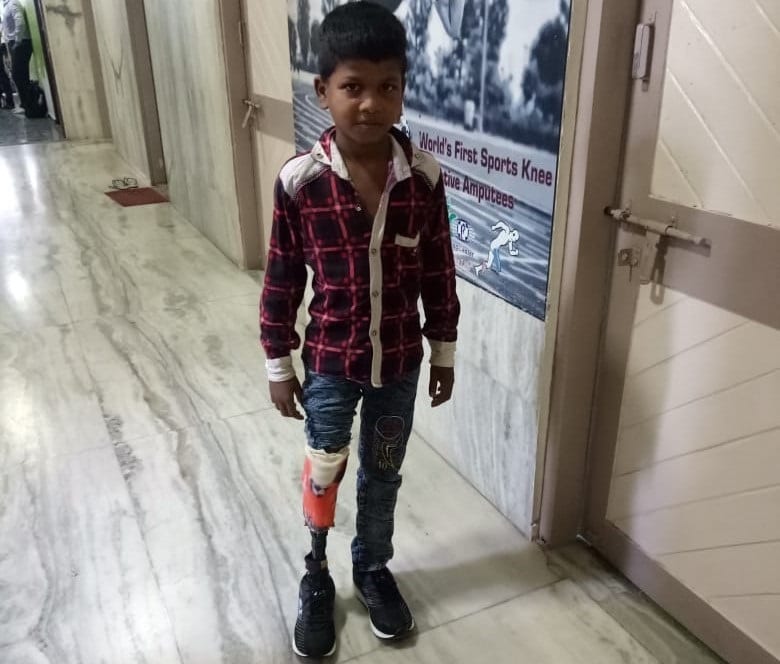 The surgical site healed very well as was evident from his follow-up visit to our clinic. An experienced orthopedic surgeon from the United States and one from India have helped Sunil to get a prosthetic limb since the healing of the wound was fully completed.
Sunil and his family are extremely grateful and happy for the NSU medical team as well as local doctors for saving his life. The Trust is helping Sunil with his further education and regular replacement of prosthetic limbs as he grows. The ultimate goal is to make Sunil a happy and capable young man who can help himself and others around him.